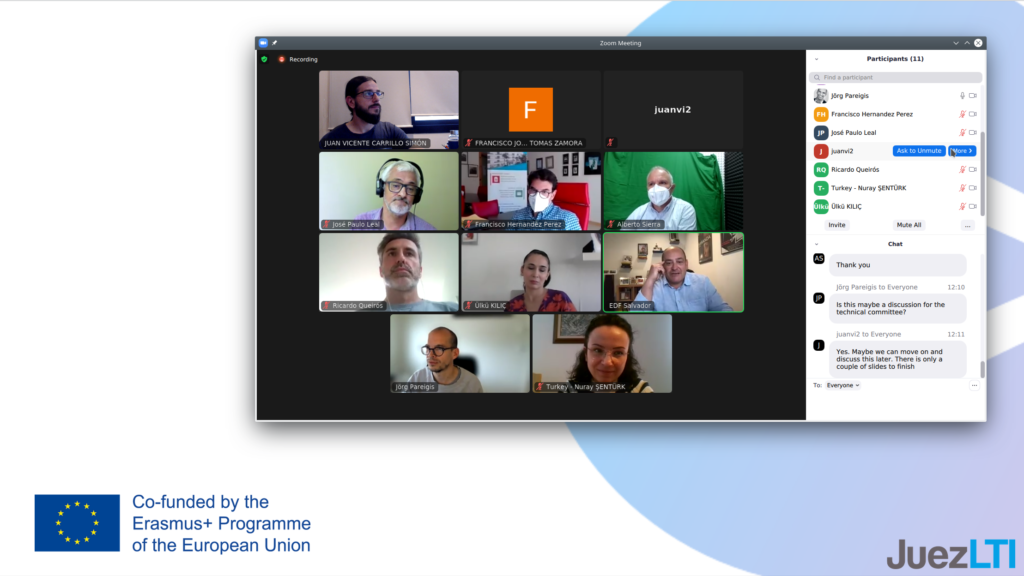 The first meeting was planned in Karlstad, in May 2021. However, given the high incidence rate of covid-19, the management committee decided to hold it in virtual format.
Although the meeting has focused on a single morning, its planning has been carried out during the previous weeks, either through emails or through bilateral online meetings between the coordinator and the partners. This is one of the most important meetings of the project, as it lays the groundwork for what will be done in the coming months. The topics discussed were the following:
Foundation of the steering committee and the technical committee.
Project schedule.
Tasks for the next 6 months.
Management plan
4.1. Internal communication plan.
4.2. Finance and administration.
4.3. Quality assurance evaluation plan
4.4. Dissemination plan.
The visual identity of the project is presented at this meeting, including logo and templates for documents, presentations, brochures, enaras, etc. The website is also presented, which is available in all the languages ​​of the project, as well as the social networks to use (instagram, twitter, facebook, youtube) and the project on github: https://github. com/KA226-COVID
It is also agreed to use the platforms of the Erasmus+ program and to participate in various events, such as Erasmus Days, EU Code Week, EU Skills Week, etc. Everything discussed in this meeting, as well as the updated schedule, are reflected in the book of the project.
A beta version is expected to be available for internal testing in the coming months, which will be released publicly in December.